COVID-19: We're In This Together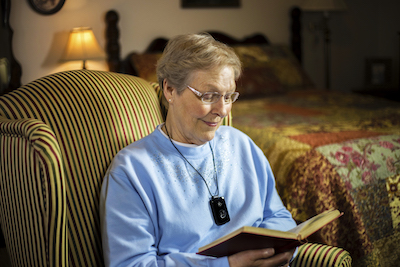 ResponseNow continues to monitor the daily updates on the impacts of the COVID-19 coronavirus. We will continue to operate without interruption for both new and current subscribers. Here's how we're trying to help — we're all in this together.

We remain hopeful that we will all be past this as safely and quickly as can be. If you have any questions about COVID-19 and recommendations on how to protect yourself and your family, please visit www.cdc.gov.

Monitoring
ResponseNow operators continue to be available 24 hours a day for any alarm whatsoever. The monitoring centers are staffed and fully functional at two equally redundant and separate locations, including some operators who have been trained and equipped to work from home. There is no interruption to monitoring service — we're still here for you anytime, anywhere.

Operations
ResponseNow is operating with essential personnel only in our shipping and receiving department. All other personnel including customer support, technical support, and billing have been working from home the past few weeks as we all try to combat the spread of this virus. At this point there will be no impact on shipping times (still 2-3 days, Mon-Sat) or impact on answering inbound calls. If you have any questions, please call us at 866-795-4321.


Help for anything... big or small.
Press The Call Button
Activate Belle for any emergency big or small by pressing the unit's call button.
Talk to Operator
Operators are standing by 24/7 ready to assist you with any situation you might be experiencing. You'll communicate with them directly through Belle.
Help On The Way
After discussing with the operator, you'll receive the appropriate level of response no matter if you're at home or on the road. Help can include emergency services or simply a friend or family member.
ORDER NOW TO RECEIVE: Free Activation • Free Equipment • Free Shipping
Offer is good for any service (Belle / In The Home / Belle+) and on any Plan (Monthly, Quarterly, Annual).
Fallen or not feeling well? Belle to the rescue.